INVOLVEMENT OF LIBRARY IN NEW STUDENT ACTIVITIES 2018/2019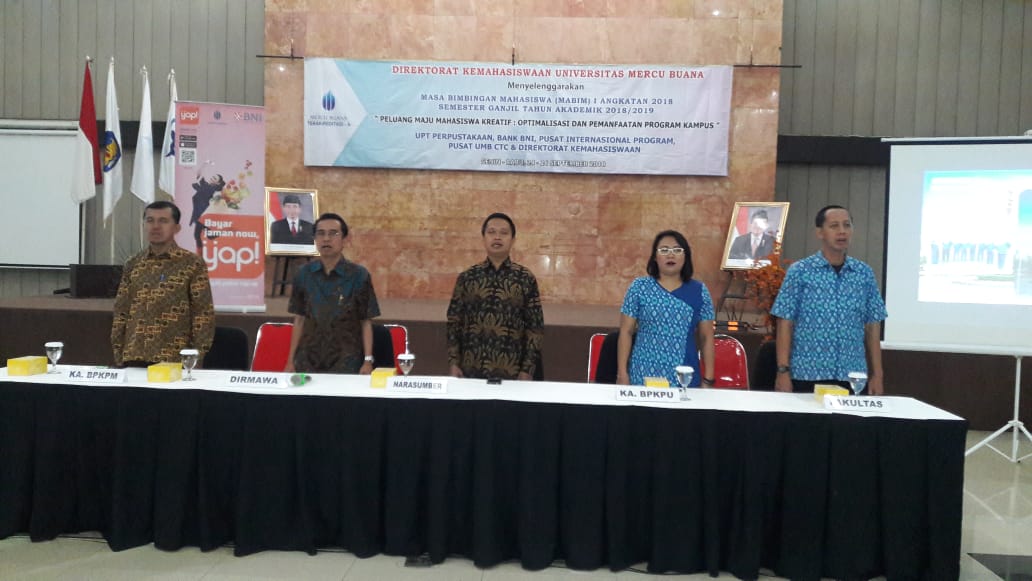 UMB Student Bureau and UMB Library collaborate in mentoring activities (MABIM) for new students in the 2018/2019 academic year. This activity aims to enable students to get to know their University more.
Students who take part in this activity are given the knowledge about anything at Mercu Buana University, one of which is given basic knowledge of library facilities. It is expected that this activity will make students easier to get to know the library.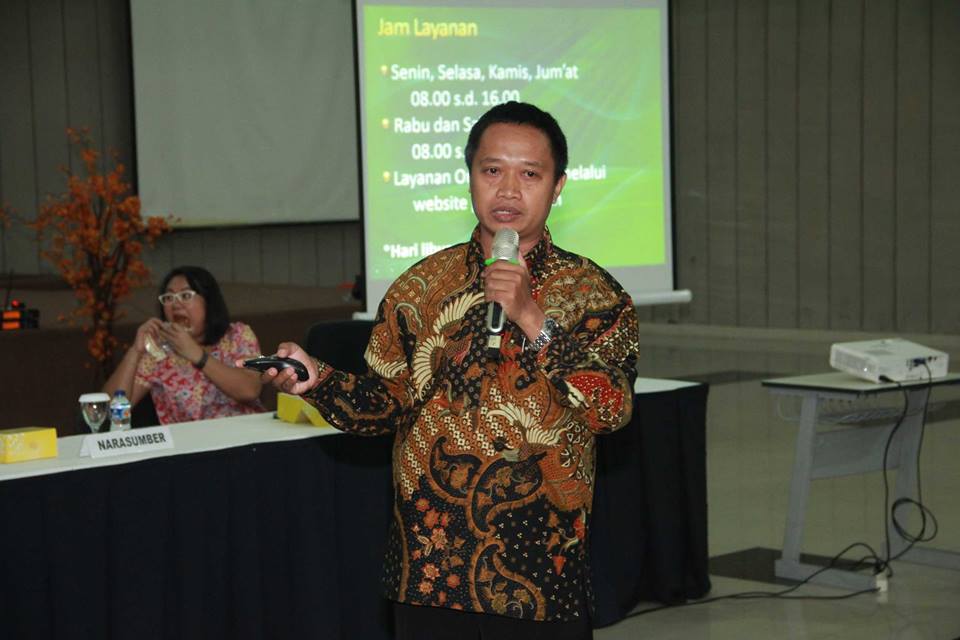 "It is expected that with the Mabim activities students can easily recognize the campus in general and the library in particular. So, when you want to find information references in supporting their college assignments students can use the library. Said the Head of the library, Mr. Arif Budiyanto in the presentation. (24/9/2018)
This activity lasts for 3 days from 24 to 26 September 2018. The rector's hall is the venue for this activity. (author: Danang Nur Cahyadi / editor: Priyo Raharjo / UMB Library Bureau / http://lib.mercubuana.ac.id)