UMB LIBRARY BECOME UPJ LIBRARY REFERENCE IN LIBRARY ACCREDITATION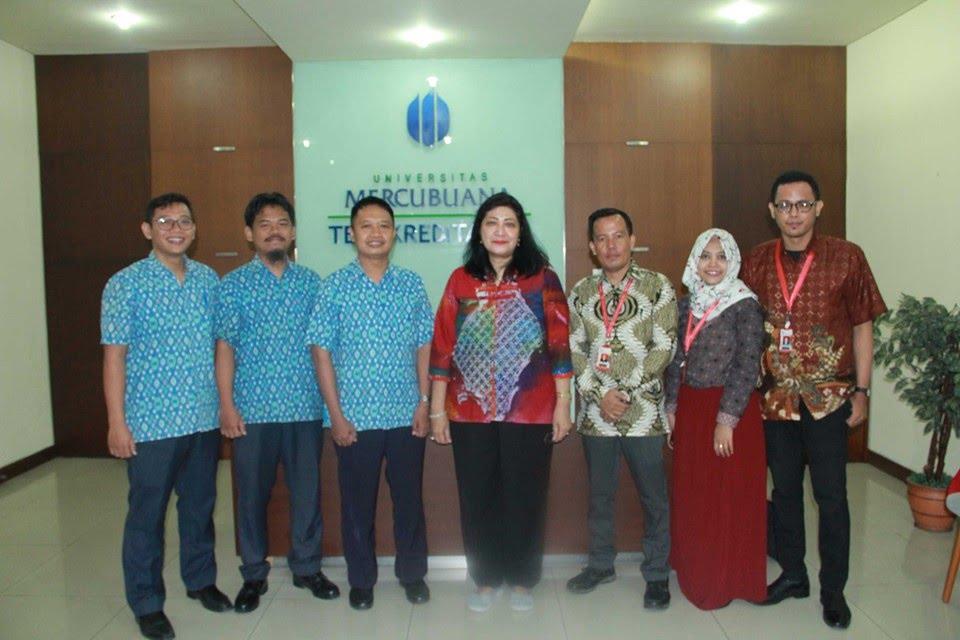 The Director of Learning at Mercu Buana University (UMB) was very pleased with the achievement of the UMB Library getting accreditation "A". This achievement made the UMB Library a comparative study place from other universities such as Librarians from the Pembangunan Jaya University Library (UPJ) who visited to discuss in filling out the Library Accreditation forms.
Director of Learning at UMB, Ms. Dr. Yuli Harwani, MM shared her pleasure while welcoming the arrival of the UPJ Librarian. "Thank God, the UMB library received A accreditation and could maintain it. I am also happy because the UMB library can be a comparative study place for other university libraries, "explained Dr. Yuli Harwani, MM when welcoming, Tuesday (18/6/2019) in the meeting room of the Meruya Campus Rector Building. He hoped that this positive activity would not only be for comparative study activities but could also be upgraded to a collaborative program between libraries.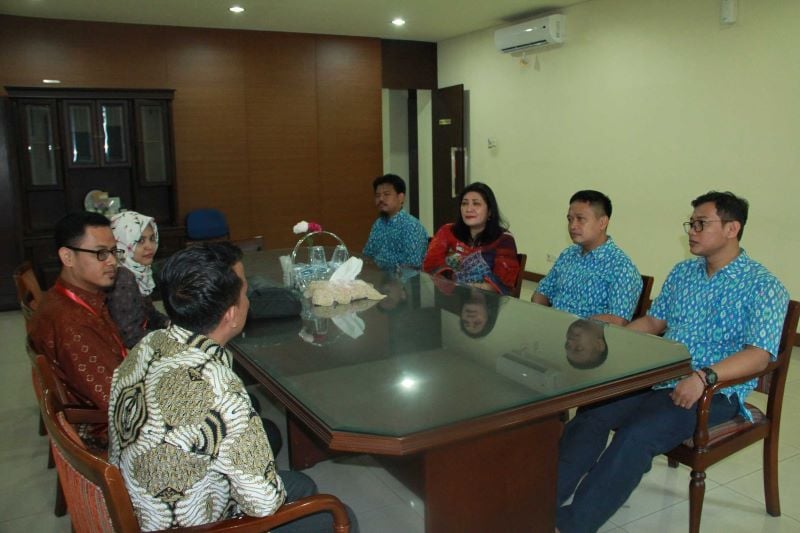 This activity took place in the UMB Rector's meeting room and continued in the UMB Library meeting room. In this meeting the Director of Learning of UMB was accompanied by the Head of the UMB Library, Arif Budiyanto, the Head of Processing and Preservation of Library Materials, Nasrullah and Circulation Service Staff Danang Nur Cahyadi. (author: Danang Nur Cahyadi / UMB Library Bureau / http://lib.mercubuana.ac.id)