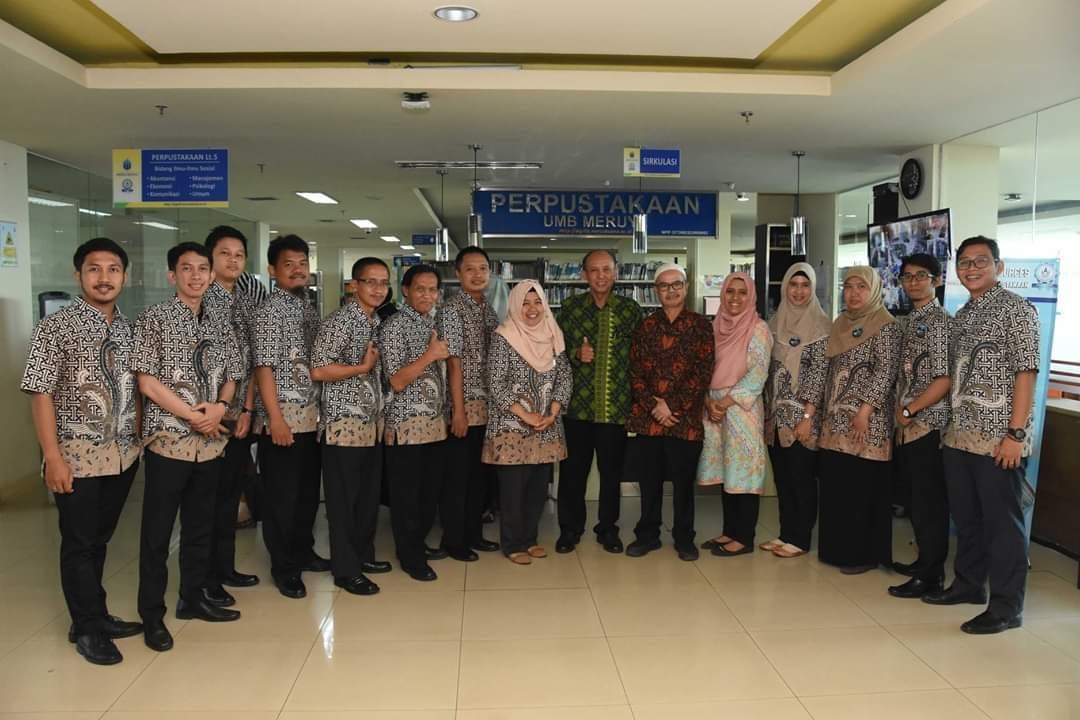 The University of Mercu Buana Library again held a library re-accreditation from the National Library. Satisfactory results are obtained by the UMB Library with the best rating and can maintain the title of "A" Accreditation.
In the assessment carried out by assessors from the National Library who conducted the verification and verification in March 2019. Components assessed by assessors included collections, services, infrastructure, personnel, operations and management and reinforcement components. According to one of the accreditation assessors, the UMB library was very good and worthy of getting an "A" Accreditation degree.
"I found it difficult to find deficiencies in the UMB library, so I had to be careful in reading and studying forms". Said one of the assessors, Mr. Mustofa Bisri on the sidelines of a break on Thursday (21/3/2019).
With the re-accreditation of the UMB library, it is hoped that it can become a pilot library for other university libraries that want to do library accreditation. (author: Danang Nur Cahyadi / editor: Priyo Raharjo / UMB Library Bureau / http://lib.mercubuana.ac.id)